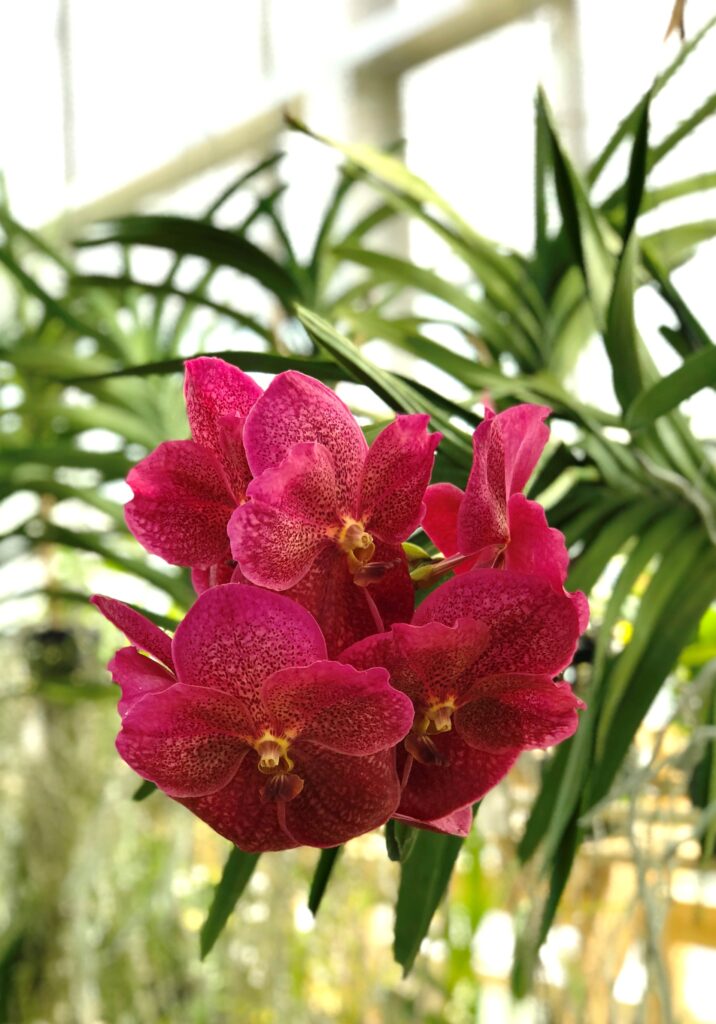 Orchid-ology is a popular get-together for experienced to novice orchid enthusiasts!
All orchid enthusiasts are invited to attend this FREE continuing class series, held at 7 pm, the first Thursday each month, in Education Station classroom.  Led by Orchid Conservatory Curator Jorge (George) Garcia, and staff horticulturist Carol Krank, the class often is attended by orchid collectors, Conservatory volunteers or many just beginning to own a few plants. 
Subjects are varied, often including guest speakers, and those with experience sharing knowledge about types of orchid culture, new varieties, or care in general.
Make some new friends with a common interest—ORCHIDS.
To attend, simply call 361-852-2100 for seat reservations, or ZOOM information.
Seating is spaced, with masks recommended.